This complete checklist asks company leaders the questions they need to consider before selecting the ideal ERP vendor for their organisation.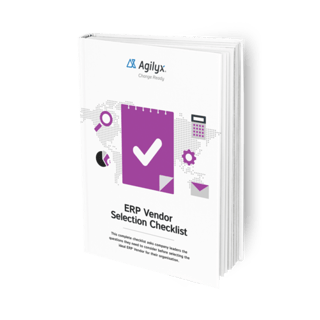 Introduction: Choosing the Right ERP Vendor For You
What do you have to ask yourself?
Enterprise resource planning (ERP) software is of the utmost importance in the present technological landscape to facilitate the flow of information between your business functions and manage those connections in an efficient way. ERP solutions can benefit your organisation in a variety of ways, including more effective business processes, improved employee productivity and lower cost of operations. It's crucial to note, however, that choosing an ERP system is not something to be taken lightly; a great deal of thought and preparation has to go into choosing your ERP system. In addition to selecting the correct software, the vendor that installs this software has to be the ideal fit for your company.
Consider the following factors for each topic when comparing vendors and the ERP systems they offer to determine what kind of solution would work best for your company.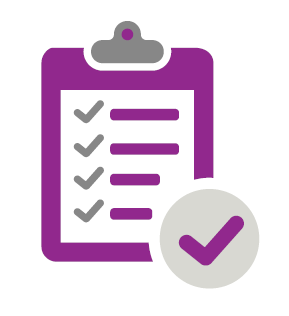 Section 1
What is the vendor's reputation? Are they a good fit?
Have you thoroughly researched the vendor?

What is the history of the organisation?
Have there been any recent organisational changes?
What is the future direction of the vendor's business? Are there any expected changes during the lifetime of the ERP platform?
Has the vendor successfully provided ERP solutions to companies of a similar size and sector as yours?

Does the vendor have experience with a variety of industries? Commercial, public sector, not-for-profit etc.?
Does the vendor offer case studies that discuss their prior experience with organisations similar to yours?
Is the vendor willing to connect you with references from their customer base to help you determine if their process is the right fit for you?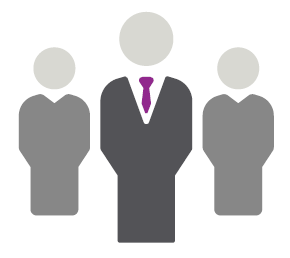 Section 2
What technologies are offered that match your requirements?
Can the ERP solution be customised to your own business processes and technical needs?

Does unique code have to be written or is a more flexible approach utilised? Out-of-the-box or bespoke or combo?
Can changes be made to the system on an ongoing basis, making it more cost effective?
Is the solution scalable and flexible, meaning it is able to adapt in response to growing users or increases in data?
Will the solution streamline your business processes with a single, consolidated solution?
What kind of products/services does the vendor offer and what does your own company require?

What ERP services do they offer: project management, managed services, training, application support, cloud services etc.?
Are the majority of your requirements related to a specific business process like HR and Payroll, or do you require a comprehensive financial management solution?
Do you require your ERP system to integrate with existing software platforms? What is the speed of the product and its impact on the end users?
Is there possible support for multisite environments if necessary?
Do you require an on-premise or cloud-based solution?

If cloud-based, does the vendor have an industry-standard information security accreditation such as ISO27001?
Where is the vendor's data centre located? What security measures does it have in place?
Section 3
What are the ERP solution's functionalities and usability?
What are the current challenges that your organisation faces and which of the ERP system's functionalities would solve or reduce these problems?

Are there major gaps in the functionality of your business processes?
Does the vendor perform a Change Readiness Assessment during the planning stage to fully understand the scope of the project?
Can you arrange for a demonstration to see if the solution is easy to use with effective functionality for all levels of staff and end-users?
Does the vendor handle most of their services in-house, instead of contracting out to other providers, essentially supplying a "one-stop-shop" experience from implementation to post-project services?

Post implementation, does the vendor offer training and support that is conducive to your company needs? Do you require on-site training?
Does the vendor provide their own cloud hosting? Public or private? (this can potentially decrease the chance of technical issues to be solved in a timely manner)
Does the vendor provide managed services in-house, allowing for extended support and system administration to be handled by experts with specific product knowledge?
What kind of change management is put into place to smoothly transition to the use of the new system? Does the vendor assist with business changes before, during and after implementation or is this outsourced?


What are the details of implementation and transitioning into the new system?

What is the process and timeframe of implementation/deployment?
What is required of in-house staff during implementation/deployment?
How many staff members from your organisation will need to be involved in this process?
What are the critical risks (both organisational and technical) and risk mitigation strategies?
Section 4
What is the true cost of the ERP solution?
Have you evaluated the cost of the ERP platform and whether it is appropriate for the functionalities that it offers?

Will the charges be one-time or recurring?
Are there charges for annual maintenance and/or upgrades?
After estimation, will the projected return on investment be significantly higher than the costs?

What is the long-term total cost of ownership for all aspects of the system, including hardware, software and support?
Is the system flexible to change with you over time as your business requirements change?

Section 5
What kind of training and support will be provided?
What kind of training does the vendor offer during and after implementation?

What training will be available to the members of your organisation during and after the implementation process?
Are you willing to empower your staff with super-user responsibilities to reduce off-site intervention when small issues arise, lessening the need for and cost of support?
What kind of support does the vendor offer during and after implementation?Is there availability of the system's configuration documents once the platform is in place, so that you can further customise the software to suit your needs?
What is the vendor's standard practice for fixing bugs and configuration, as well as releasing new versions of the platform?
Does the vendor have a help desk and/or ticket system?
Does the vendor offer regular penetration testing with private audit results?